Marius Meyer wrote a nice review on our album "Welcome" on alternativmusik.de and
Marion Möhle wrote one on melodiva.de, both in are in german, this is translated by DeepL:
Marius Meyer on alternativmusik.de
Gizheela - Welcome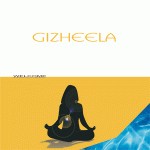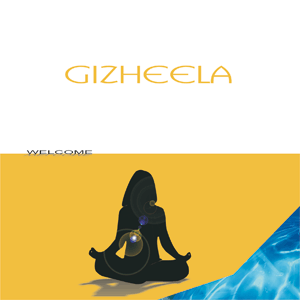 It's been a long time since we reported on this site about Pattysplanet - Patty Stucki, who released with Andromeda an album that was hard to classify and combined in a very appealing way electronic sounds with world music influences, trip hop, spherical sounds and all kinds of influences. Now she is back, but under completely different auspices: With the project Gizheela she performs under the stage name Eela Soley and has found a comrade-in-arms in Bo Gilbert via a musician portal. On Welcome, the two meet in their musical midst and play worldly indie pop with rock influences.
The "worldly" here means both the spiritual influence, which cannot be denied, and the world music influence, which is evident here again and again. Nam Myoho Renge Kyo as opener is a kind of overture, because many moments of the music are already introduced. The guitar appears, free jazz elements through the saxophone, blues influences and the catchy vocals of Eela Soley give here well the path that the album should follow. That's what it does - and in many different ways. Sometimes more balladesque, sometimes more atmospheric, sometimes with a rocky touch.
Time Is Like, for example, stands out with its driving guitar in the chorus and the plucked guitars in the verses, complemented by well-placed percussion, blues solo interjections, folk influences and the meditative melodic vocals. Yearning For Your Smile, on the other hand, is an atmospheric love song with clear guitars, drifting at a medium tempo and touched by enigmatic saxophone melodies. The world music influences, on the other hand, are encountered, for example, in Oriental Breakfast, whose name is program and, to make it slightly cliché tangible, which sounds "like a fairy tale from a thousand and one nights". With a well used distorted guitar in it.
Spiritual background, plus indie pop with rock influences, distorted guitars and clear folk-inspired sounds are what meet on the album. You could say, "Two have found each other." The combination of Eela Soley and Bo Gilbert works beautifully. The common thread is never lost, and Welcome offers far more than the sum of its parts in the process. An album, with which the strained word "insider tip" can once again be used with pinpoint accuracy!
Translated with www.DeepL.com/Translator (free version)
More articles:
Interview with Patty Stucki (September 2007)
Rezension: pattysplanet – Andromeda
***********************************************
Marion Möhle on melodiva.de
Gizheela "Welcome"
Music is boundless, transgressive, cosmic and grounded at the same time - this is how the self-image of "Gizheela" could be described, who present an electronic vocal crossover project with excursions to mantras and spiritual borrowings with the CD "Welcome". With the singer, multi-instrumentalist and composer Eela Soley, we meet an artist who is always good for surprises and is no longer unknown: none other than the "music planet explorer" Patty Stucki hides behind the pseudonym Eela Soley. Eela Soley alias Patty Stucki has found a like-minded partner in Bo Gilbert, who, in addition to guitars and bass and a few other instruments, has also contributed to the programming. Musically, great vocal lines dominate, which are cleverly played around by various sounds, loops and grooves, so that whole musical universes are spanned here. In between there are always saxophone parts interspersed, which break up the electronic sound image of the music. Also the cleverly used guitar makes excursions into various musical genres, sometimes it sounds bluesy, then again a little funky. All in all an exciting album.
Translated with www.DeepL.com/Translator (free version)
CD, 2011, 12 Tracks, Label: Yelamoon Records
Marion Möhle
13.12.2011