Welcome (Yelamoon 2011)
Nam Myoho Renge Kyo

Gizheela

Welcome

Gizheela

Time Is Like

Gizheela

Moa

Gizheela

Djimoa Hjidro

Gizheela

Oriental Breakfast

Gizheela

Yearning for Your Smile

Gizheela

Klang

Gizheela

Beautiful

Gizheela

Law of Attraction

Gizheela

Drill Baby Drill

Gizheela

Seelenreise

Gizheela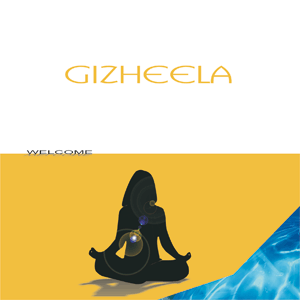 World and alternative influenced pop songs with a spiritual background, going from a buddhist mantra, a song about the water, inspired by Masaru Emoto's beautiful photographs, to the law of attraction and to Sarah's oil painting and a lot more.
Total Play Time: 54:10
© all music & lyrics by Eela Soley & Bo Gilbert.
Released on Yelamoon 2011
Musicians
Eela Soley
vocals, lyrics, flute, sax, bass, violin, drum programming, add. percussion
Bo Gilbert (Gil)
guitars, lyrics, arranging, bass, drum programming, sax & horn programming, synths, add vocals, add. percussion
Special Guests
Ulrike: clarinet (8)
Robert Lindl: conga (9)
Guenther Choir (11)
Recorded, mixed and mastered by Eela Soley & Bo Gilbert 2009-2010  (Cologne/Ettlingen).
Cover artwork (8 pages booklet with lyrics)  by Bo Gilbert
This album was released on May 6th 2011 @ Yelamoon Records and can be ordered there. Press and interested people please feel free to write us.